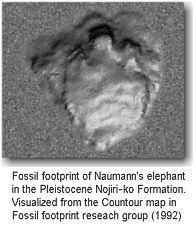 One of my studies is sedimentology of paleo-elephant's footprint fossils. Many paleo-elephant's fossil footprints are recently found in Neogine fluvial sediments in Japan (See references). They tell us many informations on sedimentary environment just when the paleo-elephant was walking; whether the surface was dried-up or wet, or it was covered by grass or not... Fossil footprints, of cource, tell us the morphological and kinematical infomations on paleo-elephants whose bodies can not see in the present day, and can only be estimated from the some pieces of fossil bones.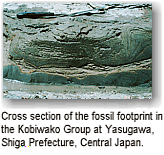 So, I wanted to see the recent elephants; how big are they?, how and where do they walk ? How do they live???
I had a chance to visit the Republic of South Africa in September, 1997, and I visited the Addo Elephant National Park near Port Elizabeth, in Eastern Cape Province. I took excitingly many photos of the elephants.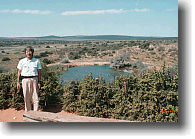 Photos in this site were some of them. They were very pretty indeed. I'm very glad to meet them.